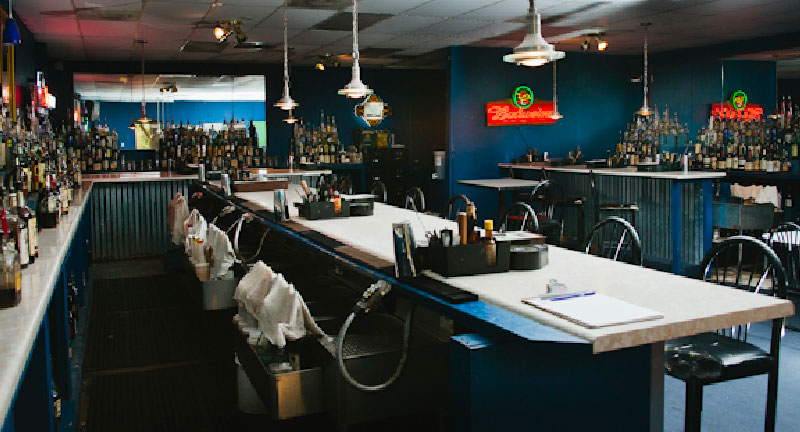 Above: Texas School of Bartenders Austin training lab. It's more fun when you learn behind a real bar!
Start Your 2 Week Course Today
The Texas School of Bartenders opened our first bartending school in Austin in 1987, so we've trained a whole lot of bartenders and placed them in amazing bartending jobs throughout the Austin area.
We know this town, we know what the bars and restaurants are looking for, and we know how to graduate superior bartenders. We have great working relationships with many of the hottest bars, nightclubs, restaurants, hotels and country clubs in Austin, giving you the edge upon graduation.
So, sign up for our bartending course and start making great money as a bartender!
How to be a successful Bartender in Austin, TX
Bar set up, break down and check out
Free pour/shake and strain method w/ high emphasis on technique
How to make over 150 drinks
How to make over 30 of the most popular Shooters

How to make drinks fast, with our accurate speed training
Texas Alcohol and Beverage Code Certification (TABC CERT)
Texas School of Bartenders – Certification
Access to Texas School of Bartenders Job Placement Assistance Program, local and nationwide
Texas school of bartenders
austin, texas
Mon
1:30–5:30PM
6:00–10:00PM
Tues
1:30–5:30PM
6:00–10:00PM
Wed
1:30–5:30PM
6:00–10:00PM
Thur
1:30–5:30PM
6:00–10:00PM
Fri
1:30–5:30PM
6:00–10:00PM