Houston Bartending School en Espanol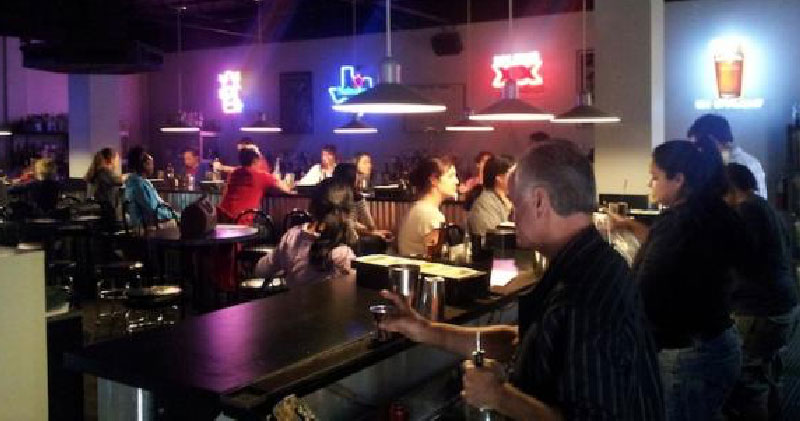 Above: Texas School of Bartenders training lab. You learn more when you learn behind a real bar!
Start Your 2 Week Course Today
The Texas School of Bartenders opened their first Houston location back in 1990. Now there are two locations in Houston as well as bartending schools in Austin and Dallas.
For the first time ever in Houston, The Texas School of Bartenders is teaching our bartending class in Spanish. You can be a bartender, making big tips, with just a few days of training at Texas' #1 trainer of bartenders! And you can get started for just $20 down.
The Houston Bartending School course runs 2-days, Saturday/Sunday. You'll learn how to make everyone's favorite drinks, and the basics of how to be a great bartender. This isn't like a class – you'll learn behind a real bar! After the 2-day course, you'll earn your bartending license so you can start making money as a bartender right away. We're also offering a special introductory price for the course. Plus, you can hold your space for just $20 down. But seats are limited, so call now.
How to be a successful bartender in Houston, TX
Bar set up, break down
Pour/shake and strain methods
The most popular drink recipes
Your Texas School of Bartenders Bartending License
Texas school of bartenders
Houston, texas